Positive Mind
Alana Fairchild has many spiritual products. The one I was introduced to first was "Sacred Rebels Oracle". These cards are simply lovely and have positive messages. However the Cards that I resonated with the most were "Kuan Yin Oracle, Blessings, Guidance & Enlightenment from the Divine Feminine" . Artwork by Zeng Hao.
My favorite was the Jade Temple this card is absolutely beautiful.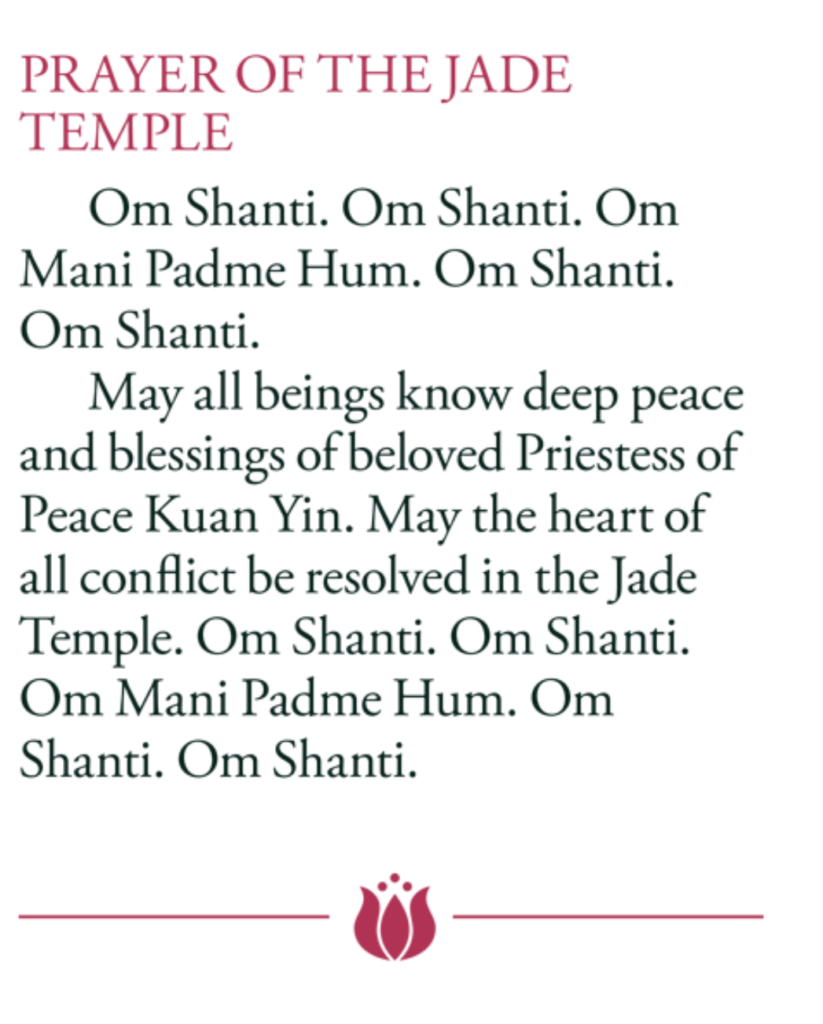 The healing in the Jade Temple is loving description of a healing place.  As you allow yourself to feel the description of the words, the energy of the healing begins. May you find your Jade Temple.